Chamonix First Website Launched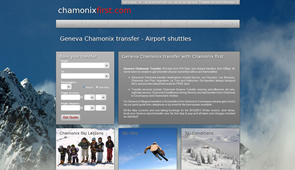 Innaxsys have provided Chamonix First with a business package incorporating a website redesign, support and hosting solution. Creating a website that is both striking and immersive to visitors, was essential for providing the unique user experience Chamonix First needed for visitor retention and maximising sales.
With an already established on-line presence, Chamonix First wanted to build on this by ensuring visitors were retained, maximising the amount of time users stayed on the site. Increasing visitor retention ultimately converts into an increase in sales, which makes a more efficient website. To achieve this Chamonix First wanted a professional and visually appealing website design, focusing on grabbing the interest of visitors through rich content and immersive design.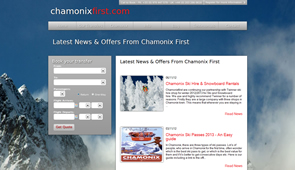 For Chamonix First's web presence to grow it was key that the site be optimised for all major search engines. By Incorporating an Innaxsys CMS (Content Management System) solution, this allowed Chamonix First to create news blogs and edit page content so that the site content was always up to date and search engine optimised for maximum effectiveness within search engine rankings.
Business website package provided to Chamonix First with the following features:
Full website design.
CMS solution for customer page/news/testimonial editing.
Blogging/News facility for adding blogs and creating news articles.
Testimonials system for custmers to post reviews.
Service ordering system integration.
Full website hosting with unlimited bandwidth and storage.
10 Email addresses.
Free Domain name.
10 free website design revisions.
SEO (Search Engine Optimisation).
For Geneva to Chamonix Transfers visit chamonixfirst.com.
By Innaxsys