Website Packages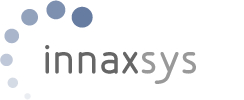 websites
Innaxsys is here to get you started...

If you're looking for an easy way to get a new or existing website up and running, innaxsys websites have a range of packages to meet your business needs.
Websites provided by Innaxsys websites Sheffield...
Having a website that looks professional and works great is what every business needs for attracting new customers and driving sales through the internet. With the ever expanding market of the internet it has never been more important to showcase your businesses products and services to a wealth of potential customers.
If you're a business wanting to show case your products and services or a content publisher wanting to share blogs and news articles, Innaxsys can provide you with a custom website which perfectly meets your needs.
With options for content managed websites and ecommerce websites for selling your products and services, Innaxsys can create the right combination of functionality for your specific requirements.
Innaxsys websites Sheffield provides all-in-one packages, which include everything needed to give you a fast, highly reliable and functional website. Packages that include the web design, web development, website hosting, SEO (Search Engine Optimisation), CMS (Content Management System) and domain name, provide the fundamental tools required to promote your business and content to the world.
For all-in-one website packages compare the options below...
Starter
Business
Business Plus
Business CMS
Premium

Website Design

Basic
Basic
Professional
Professional
Professional

eCommerce

X
Basic
Advanced
X
Specialist*

CMS (Content Management)

X
Basic
X
X

Pages

5
10
25
Unlimited
Unlimited

Web Page Modifications (Per Year)

5
10
25
Unlimited
Unlimited

Free Domain (.uk)

SEO (Search Engine Optimisation)

Telephone Consultation

Website Hosting

Email Accounts

5
10
Unlimited
Unlimited
Unlimited

Database

X
X

Image Library

Initial fee of £100
Monthly service fee £15pm
12 month minimum term
Initial fee of £300
Monthly service fee £30pm
12 month minimum term
Contact us
for a quote
Contact us
for a quote
Contact us
for a quote
*Required for specialist eCommerce, eBusiness, interactive and multimedia applications.